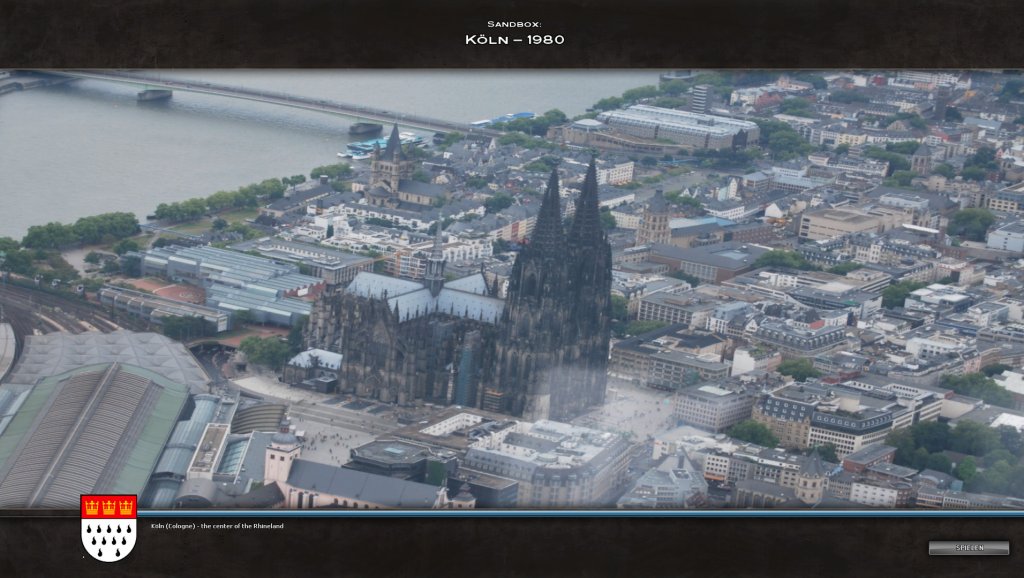 Hope you like it
-----------------------------------------------------------------------------------------------------------------
Here are a few screens of the final result:
The heart of the town: The Dom, Hauptbahnhof and the Altstadt.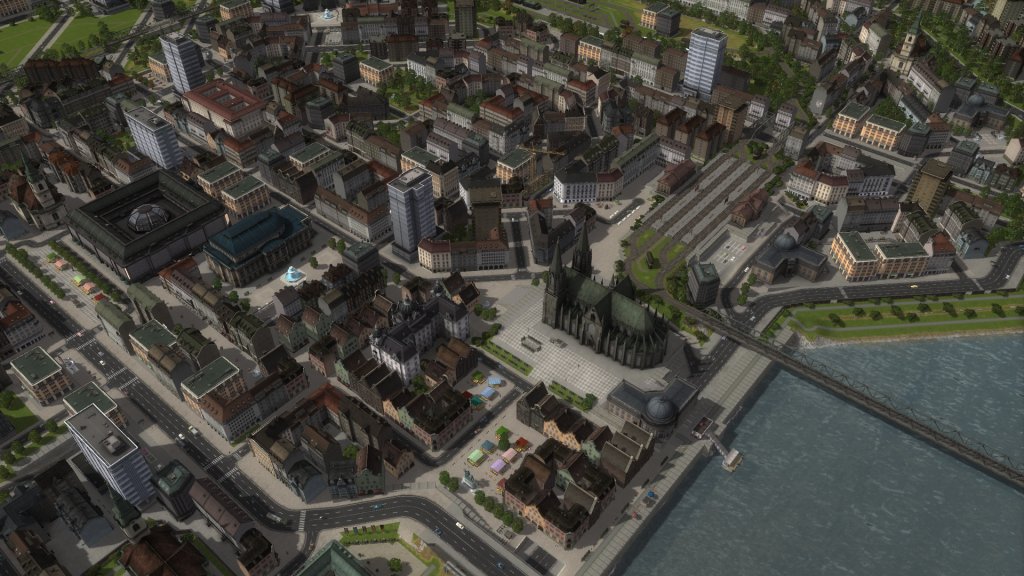 Köln-Deutz, the "Schääl Sick" with Kölnmesse, Deutzer Kirmes and the LANXESS-Arena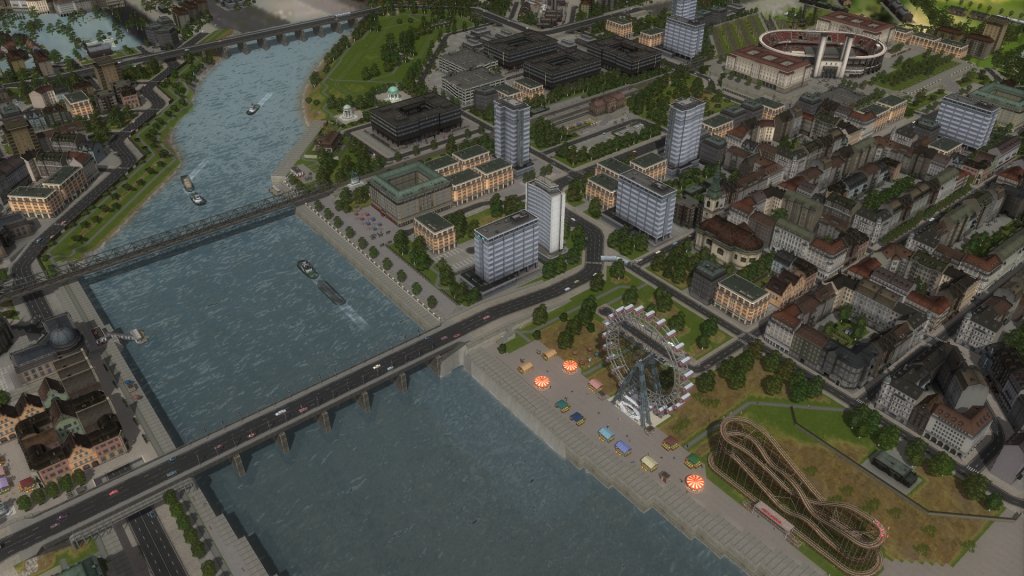 Rheinauhafen and DeutzerHafen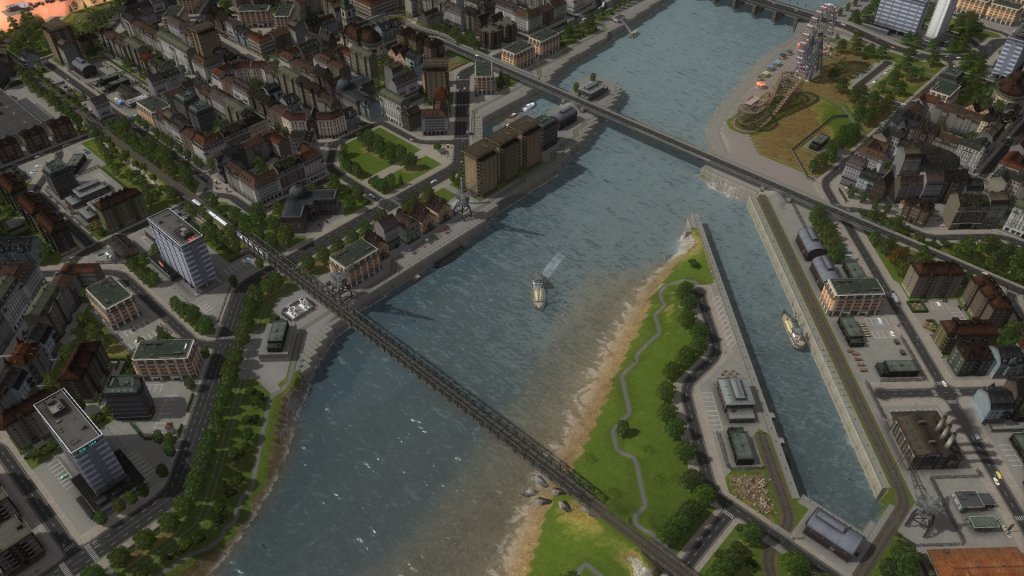 The south with Autobahnkreuz Köln-Süd and the Verteilerkreis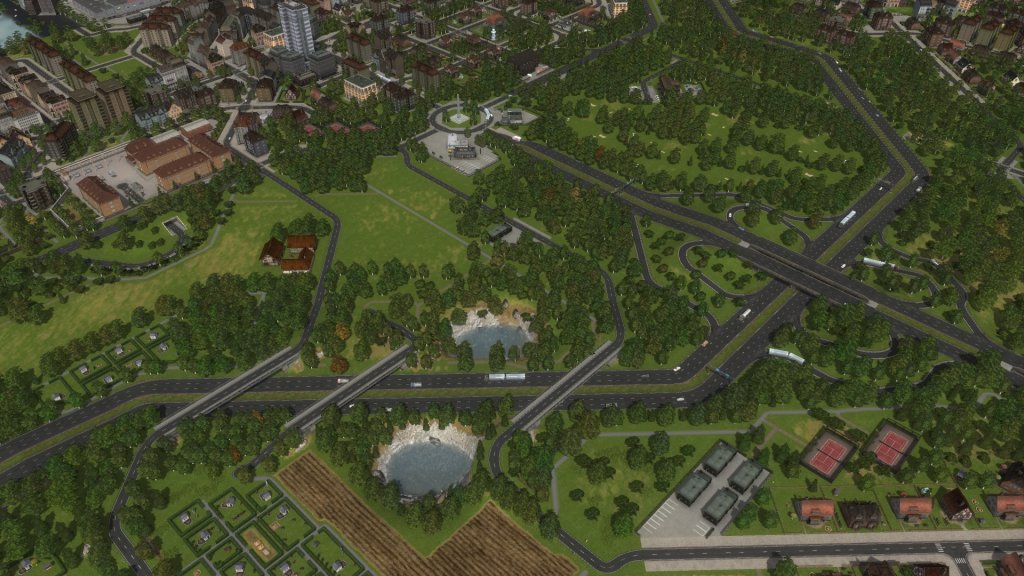 The complete Mini-Map, population is close to 70.000.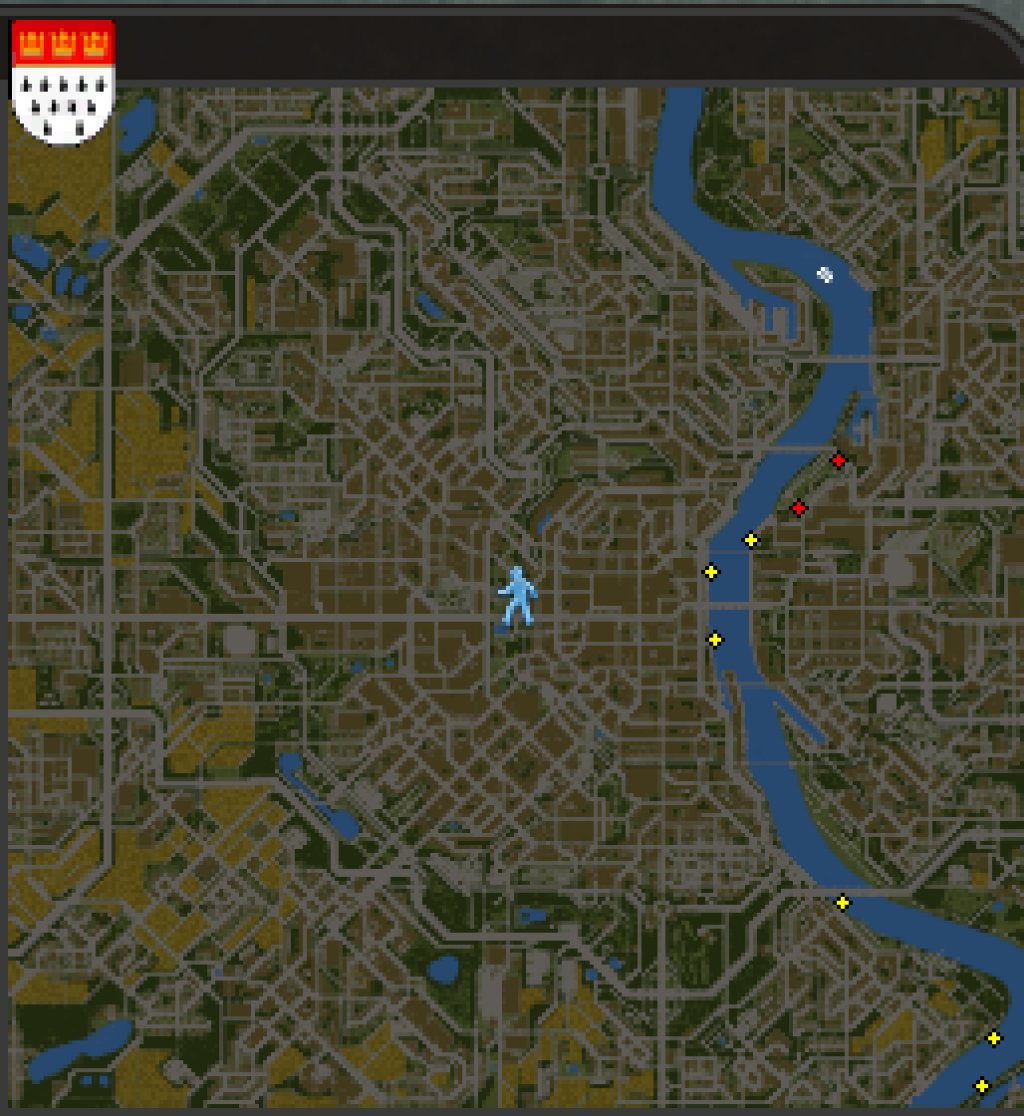 More images are stored in various posts of this thread.
It won't be possible to recreate the public transport system of Cologne
100%, as there is a mixed trasm/subway system, i.e. trams run parts of
their lines as subways, but I think within the limitations of the game,
the map should be able to be identifiable
At least it should be a bit closer to the orignal than the Cologne Map by CO....
Here are a few tips to play the map:
- Set the traffic denistiy to 40% or less. Otherwise you will have to fight with crowded streets a lot.
- Use Trams and Busses with high capatcity as some parts of the map will create a lot of passengers.
- If you want to recrate the "real" tram lines, take a look at
http://www.kvb-koeln.de/german/fahrplan/linienplan.html
, you will find the line plans there:
2011: Bahnen in Köln (909 kB) = Tram lines
2011: Busnetz linksrheinisch (928 kB) = Busses left of the Rhine river
2011: Busnetz rechtsrheinisch (919 kB) = Busses right of the Rhine river
With the hint of google maps, you should be able to build some realistic lines.
Release Version 1.0 ready for download
You can now download the map here:
Cologne-Map